Welcome to San Bruno Invisalign, the area's top Invisalign provider.
For our team, nothing is more important than the satisfaction of our patients. To insure that you are comfortable and pleased with your care, we work hard to keep our environment open and welcoming, make certain that you are educated on your treatment, and offer plans that can fit into your budget.
As you might imagine, our team specializes in the use of Invisalign—a revolutionary orthodontic system that allows patients to achieve the smile of their dreams without using obvious, metal braces. Since more and more patients are seeking orthodontic treatment in adulthood and teens are becoming more concerned with aesthetics, Invisalign is rapidly gaining in popularity. While there are many orthodontists out there who offer this treatment, you deserve the best—and that is what we offer. We are Invisalign experts.
Why Choose Us?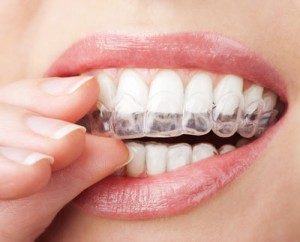 As an Elite Preferred Invisalign provider, we are the top 1% of practices working with Invisalign, we offer the highest quality of care available to you. We are very experienced with treating difficult cases with Invisalign appliances.
We are an Elite Preferred Invisalign provider—making us true experts in this method of treatment.
Our staff is friendly and patient, always dedicated to your happiness and satisfaction.
The practice is conveniently located no matter where you are in San Bruno.
The services we offer are priced competitively and we are always willing to work with you to make your treatment affordable.
If you are ready to smile with confidence, call us to schedule your initial consultation. We look forward to working with you.